Graphic Design // Communications Thesis
In 2012 I received a double Master's degree from San Diego State Univeristy in Graphic Design and Communications.

The Graphic Design thesis focused on the development of visual effects in movies and how they were tools used to effectively communicate ideas to the audience. The foyer of the SDSU Art building served as backdrop for a timeline of visual effects as well as infographics about the three films I wrote about in the communication portion of my thesis. These installations had Augumeted Reality experiences accessed by scanning the images with the LinkReader mobile app.

The Communications thesis was a dissection of the development of visual effects in three films that hallmarked a cinematic revolution. Star Wars: A New Hope, which signified the largest use of practical effects in cinema history. Jurassic Park, which seamlessly blended practical and digital effects. Avatar, which pushed the limits of digital effects and 3D imagery. These three movies were also the focus of a series of infographic posters.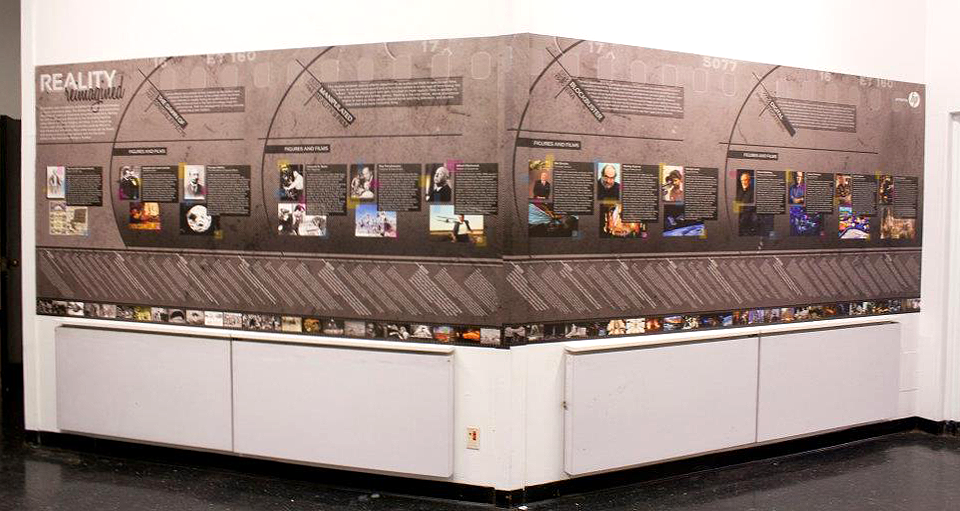 Large format installation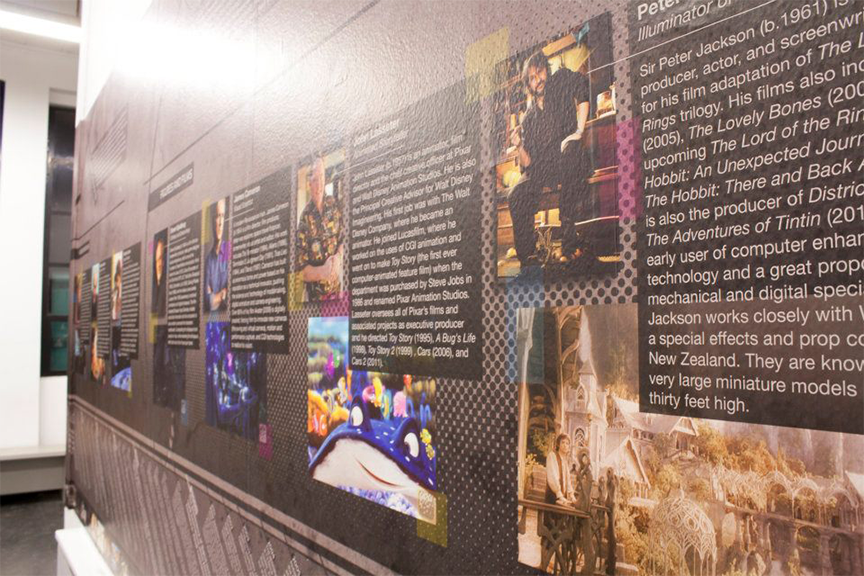 Large format installation, detail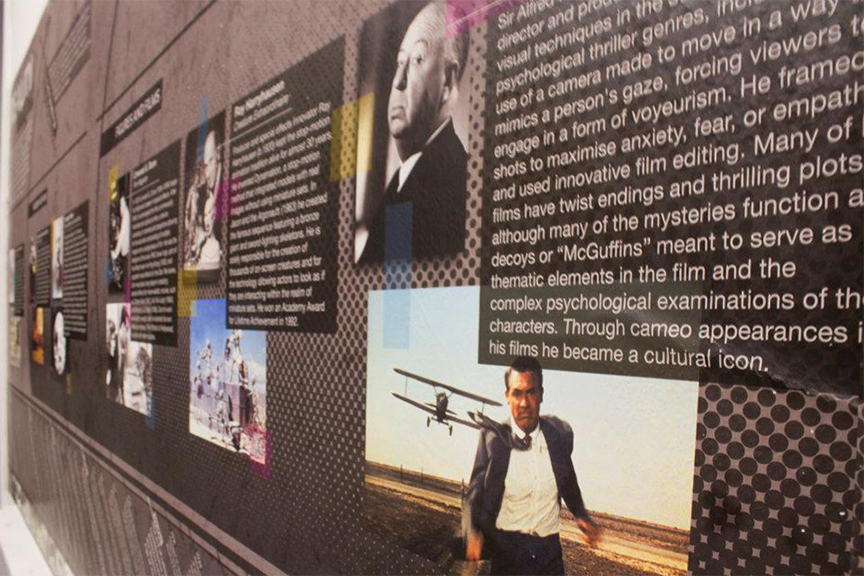 Large format installation, detail
Augmented Reality Experience
Each still image from the various films on the timeline were linked to an Augmented Reality experience. Viewers could use their mobile device to scan the images and watch the scene that the descriptive text was referencing.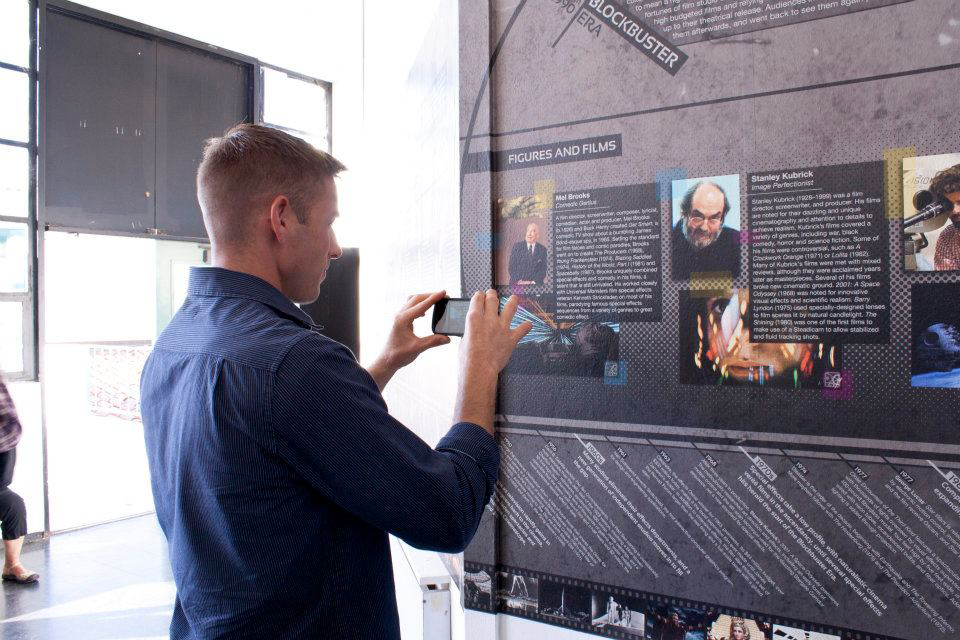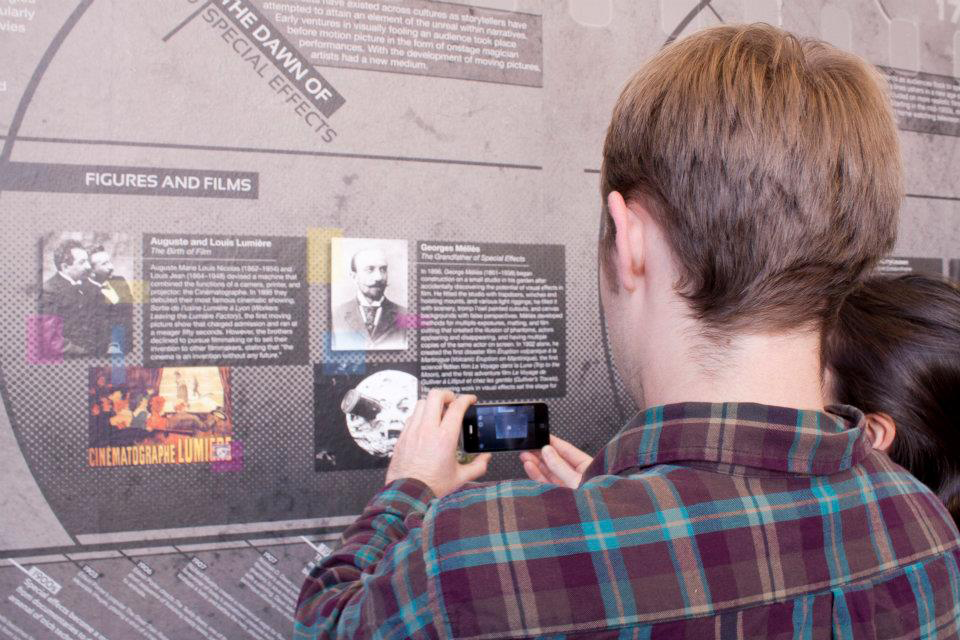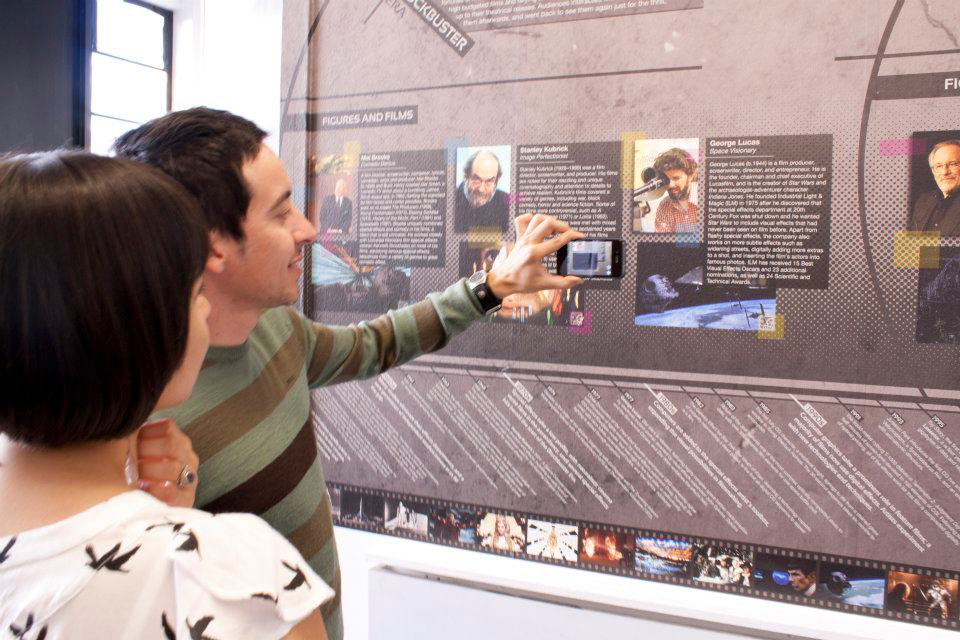 Infographics
Included in the installation were a set of three infographic triptychs summarizing the data from the written thesis paper. Each set inlcuded one poster with a quote from the respective director of each film, a quote from the film itself, and a large poster with data pertaining to the filming or in-film lore.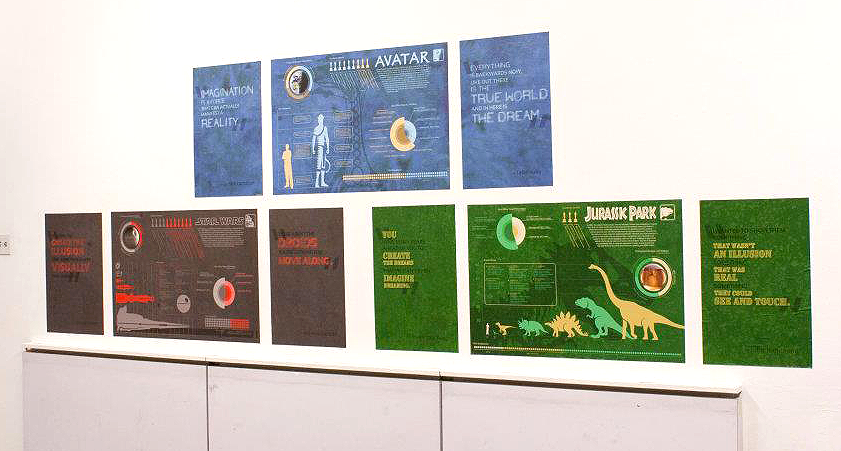 Infographics
Installation
The designs were printed on a large format HP Latex printer with water-based inks using donated print time and wallpaper media. The prints were personally installed with the help of coworkers and classmates.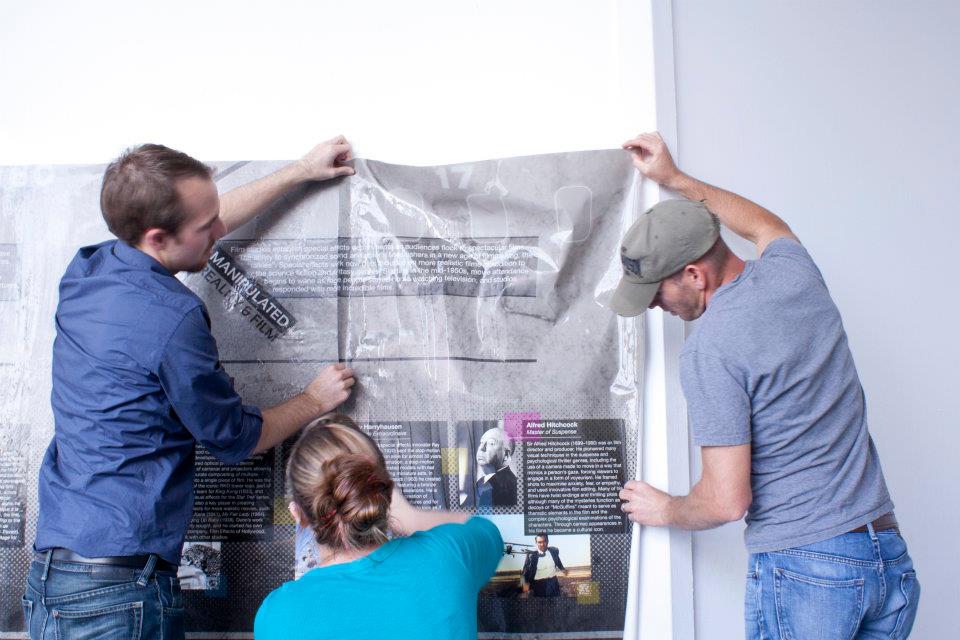 Applying wallpaper media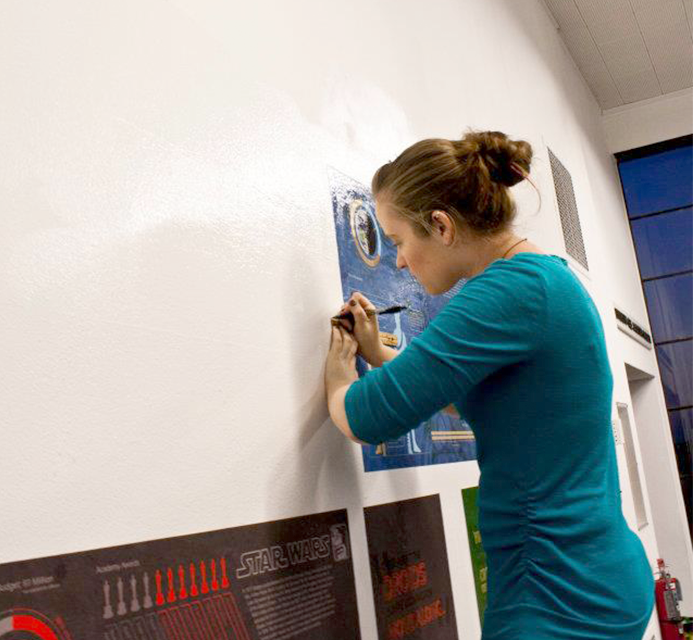 Measuring