HP Oasis Living Lab
The Oasis Living Lab is an innovative print center and lounge available to employees and their guests at the HP San Diego, Rancho Bernardo site. The intent of the project was to incorporate Starbucks' idea of The Third Place, providing all the comforts of the home and office in a relaxed environment to encourage employees to connect and work. The project was based around creating a great experience for the guest that was both functional and enjoyable in an ecologically sustainable manner. In addition to relaxed meeting areas, the plan needed to include a Tech Help meeting area, a computer lab, large format printers, HP project showcase, retail photo solutions, and an area for the daily coffee distribution.

The space has continued and will continue to evolve based on the needs of the people using it.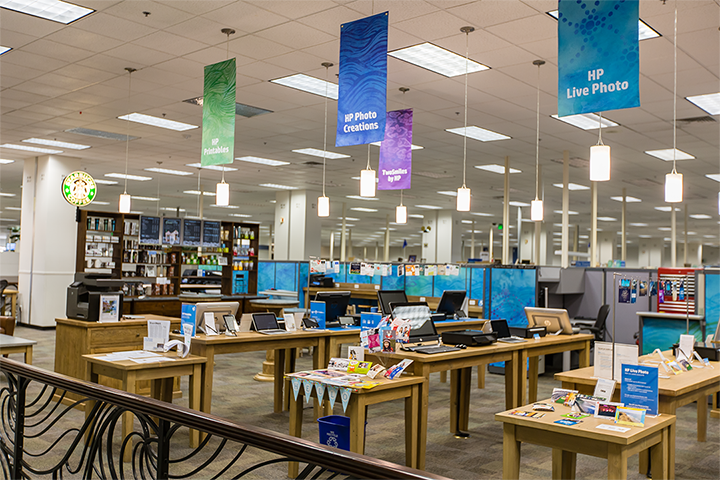 HP Oasis Living Lab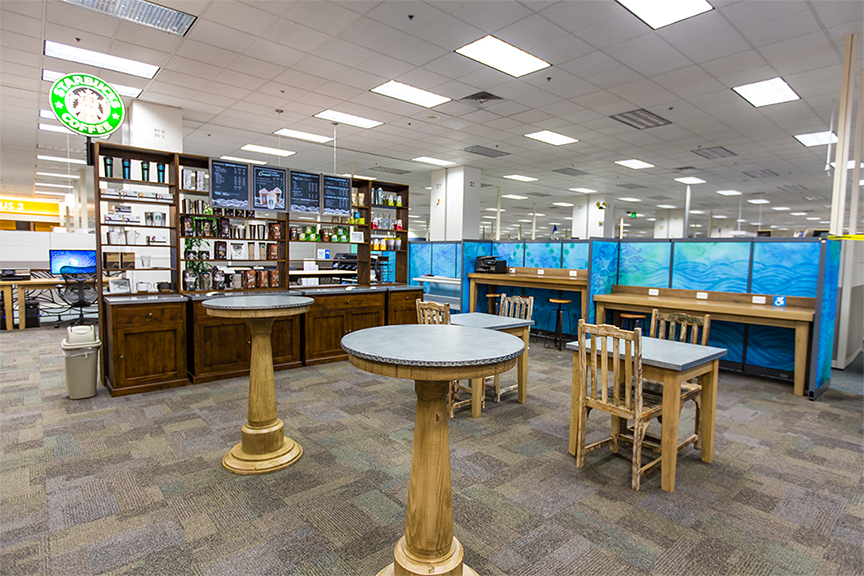 HP Oasis Living Lab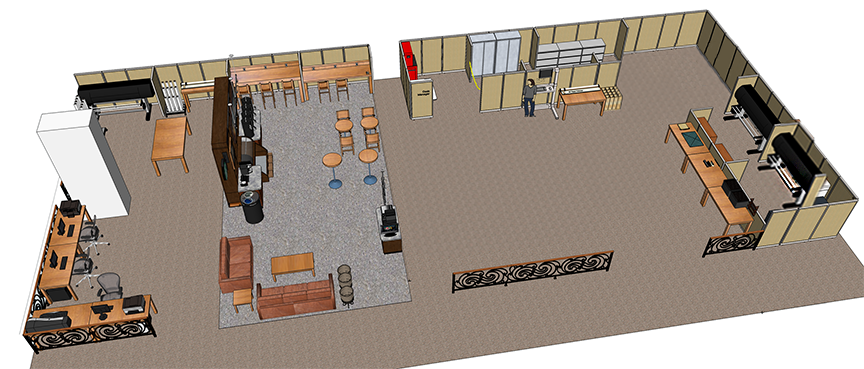 3D SketchUp Model
Wall Panels
The theme chosen for the space was ocean and sky, as it is relevant to the San Diego location. Using this as a basis for inspiration, and incorporating some traditional Asian pattern influences, I sketched multiple patterns that reprented clouds, wind, water, and waves. From these, I chose four visually distinct patterns. After vectoring them into repeating patterns, I cut the patterns in linoleum blocks and printed multiple copies of each pattern. Additionally, I watercolored various blue, purple, and green pages for backgrounds. These elements were stitched together to create the fabric panels for the sectional walls. These panel were printed on a large format HP Latex printer with water-based inks.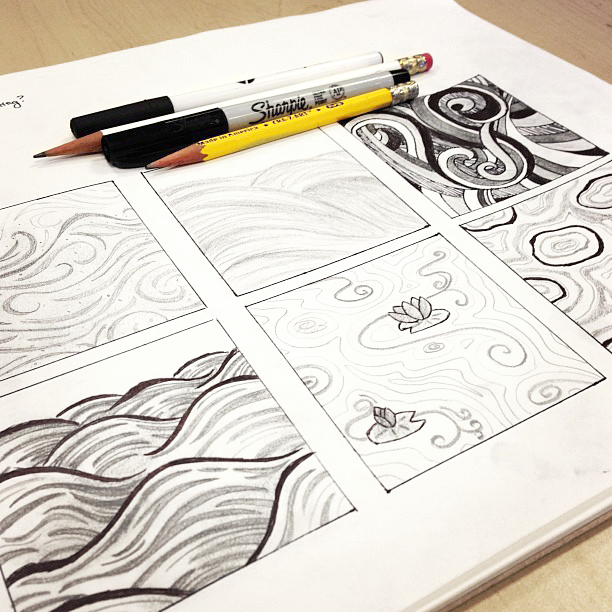 Pattern sketches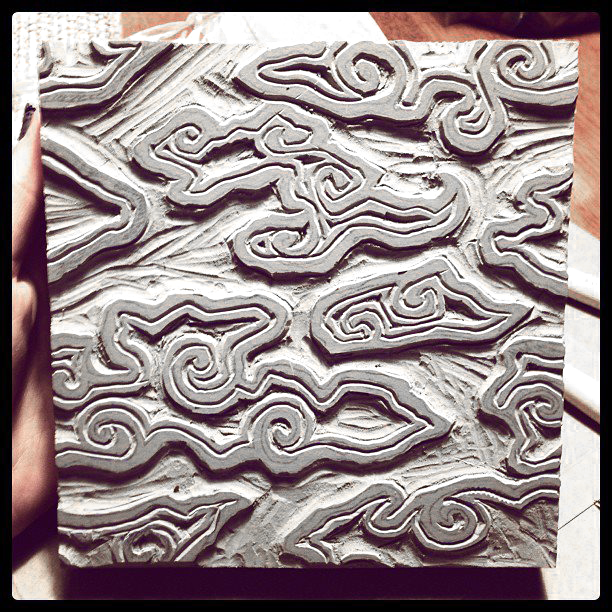 Linoleum block cutting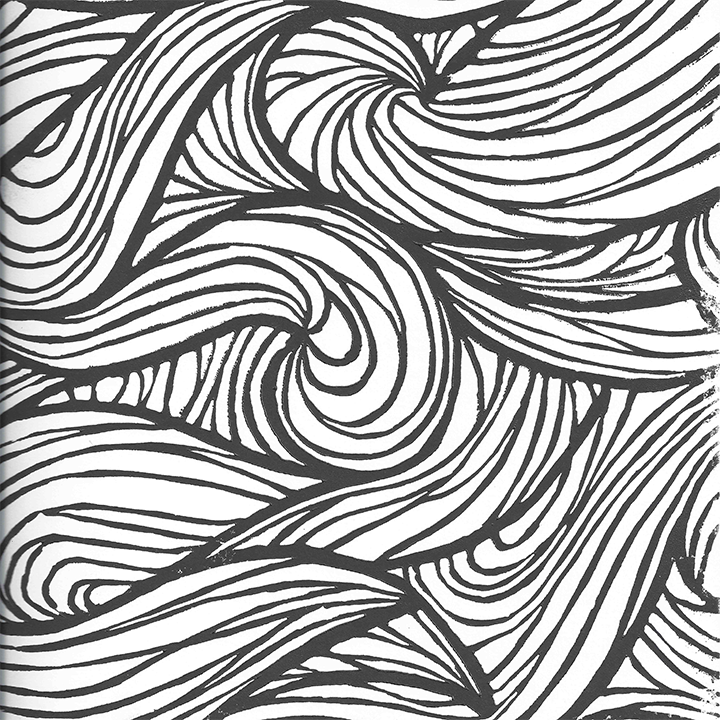 Linoleum block print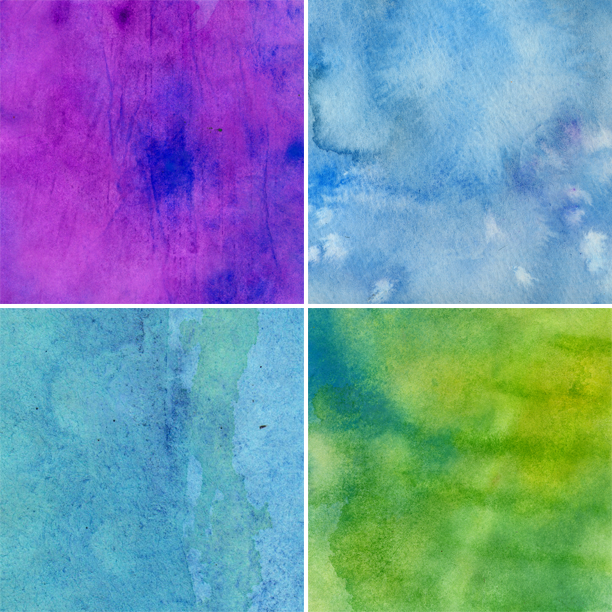 Watercolors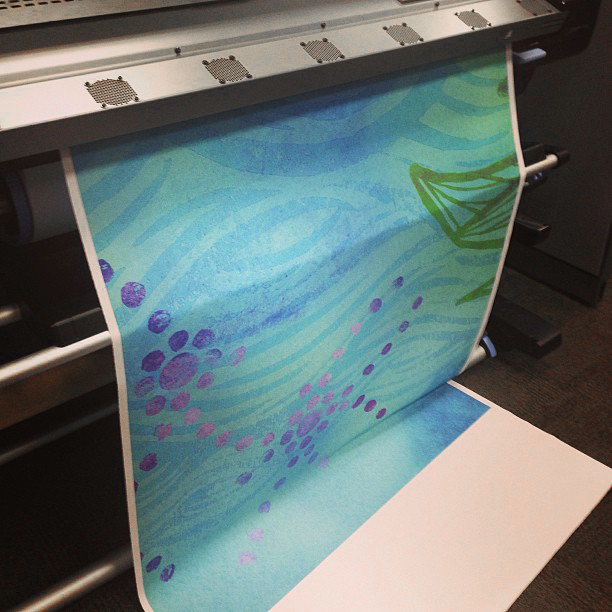 Printing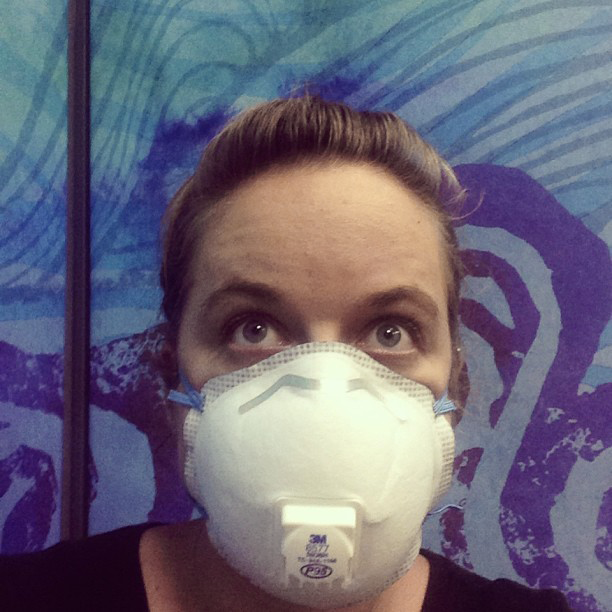 Glueing to panels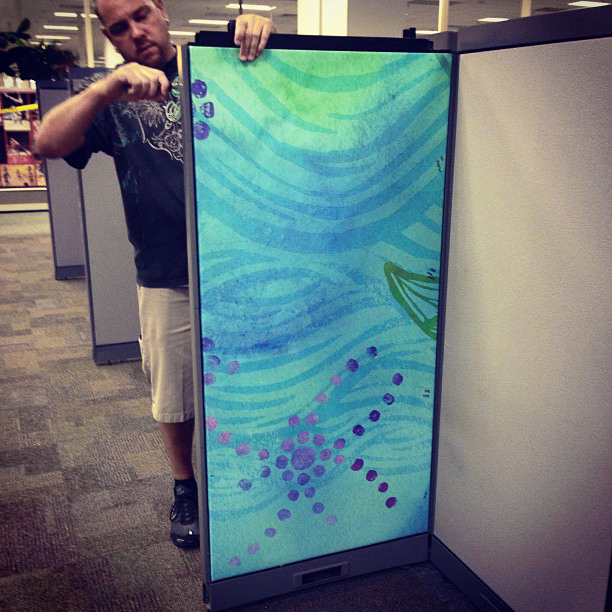 Installation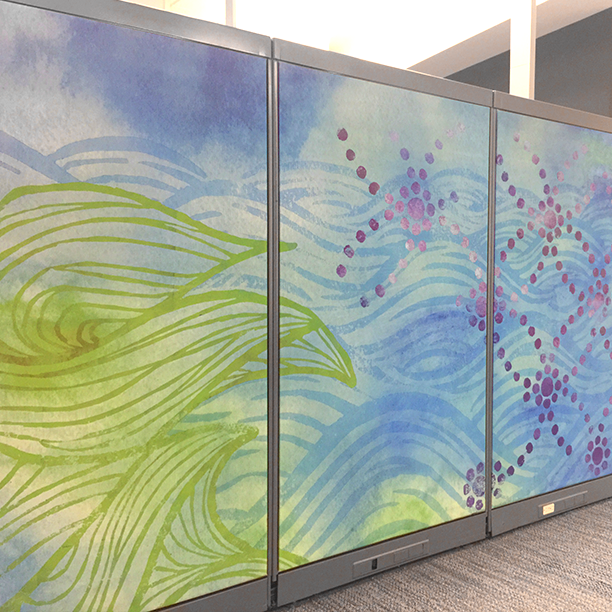 Finished panels
Wallpaper and Railings
Included in the design custom wallpaper and wrought iron railing. The wallpaper used the same design method as the wall panels, but in a light greyscale. It functions as a background texture rather than an art piece; subtle and not overwhelming. The iron railing is a simplified version of one of the linoleum block patterns.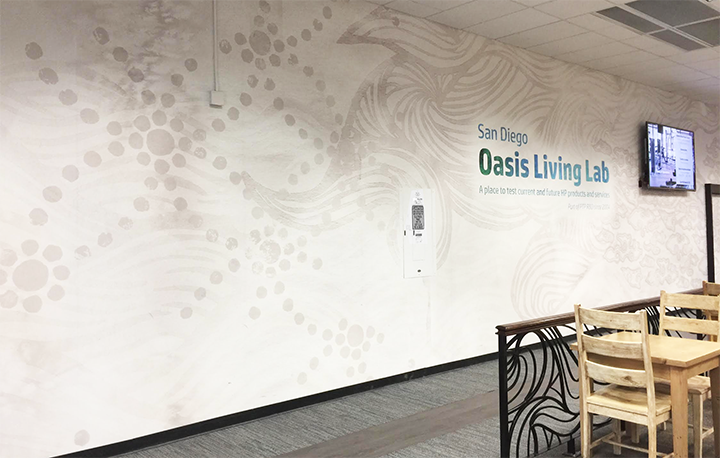 Wallpaper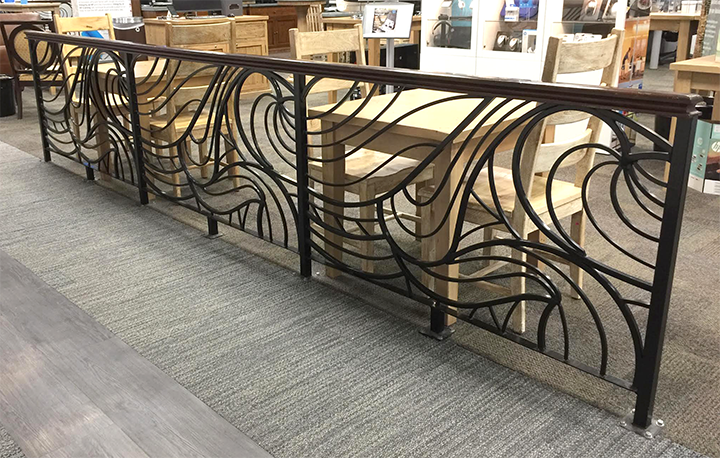 Railings